---
---
The Whale stars Brendan Fraser as Charlie, a severely obese man trying to regain control of his life. Charlie's desperation to reconcile his past takes him down a painful journey. Can this film show the struggles of repairing relationships without feeling overly Oscar-seeking?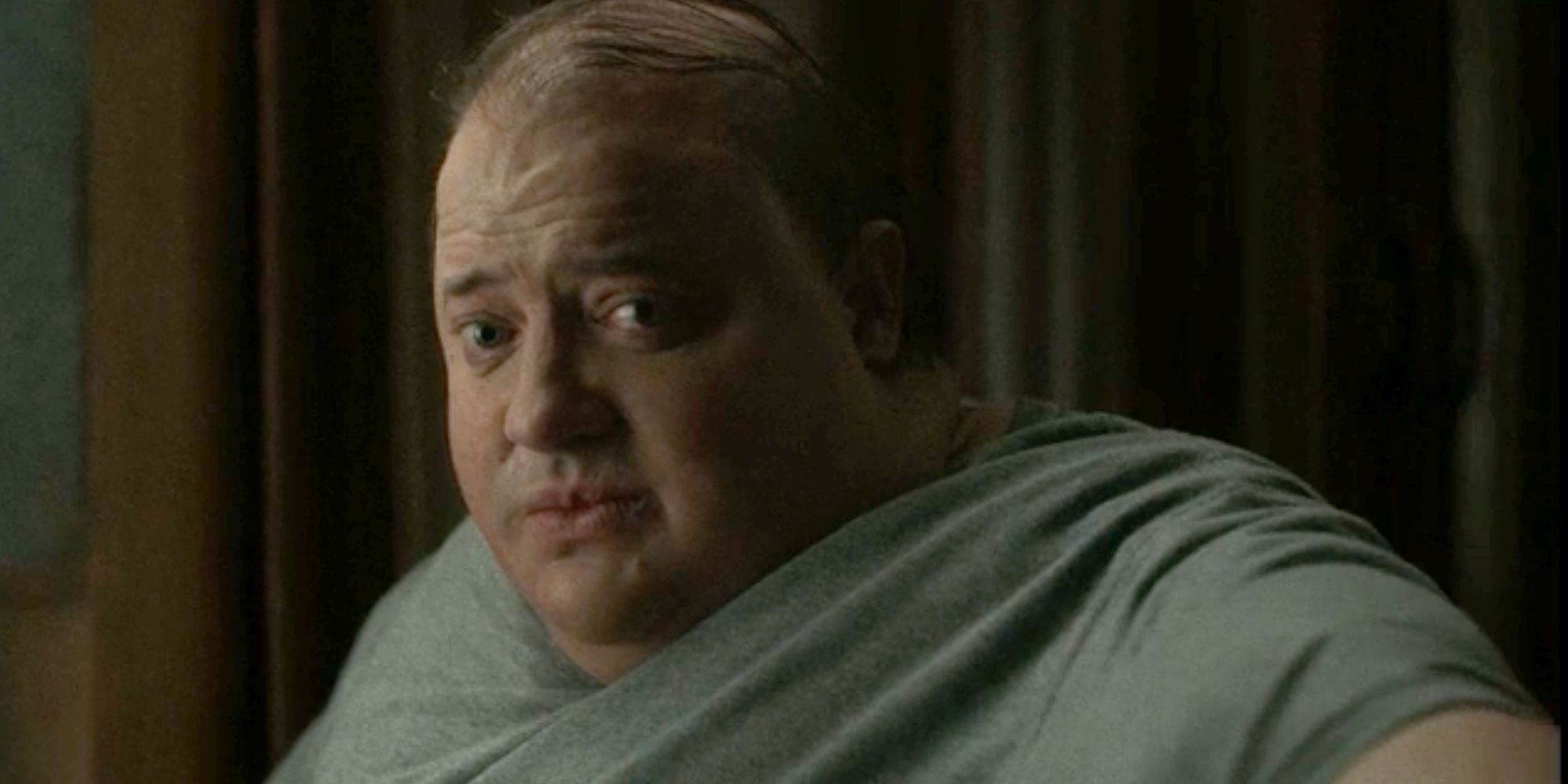 The dramatic themes of the Whale cause the story to drench the audience in its intensity. The characters, each dealing with their own trauma, evoke pain in nearly every scene that results in a fiery roller coaster that drags you deeper into the black hole of despair. The startling and disturbing emotions are enough to create bone-chilling moments that feel like they are haunting you.
In contrast, the slow tale of how Charlie ended up in his place in life takes away from the tormenting emotions. It is quickly shown how obese Charlie is from his addiction to food. The gorging causes the film to be grotesque in ways that are parallel to watching an episode of TLC's My 600 lb. life. As the audience takes in his overeating, they are fed small portions of his past that leave them hungry for more. This bait game goes on until everything comes together in a disconnecting way that left me wondering where the story's purpose got lost.
The Whale shows a harrowing story of addiction, desperation, and reconciliation. Despite its intense nature, the film falls short of putting these elements together in a smooth way. The saving grace of the story is the characters that pull the Whale from completely losing it in the deep end.
'The Whale' is in Theaters December 16th, 2022.
Rating: 2.5 out of 5
---
Ashley Bell
(
Contributing Editor
) is an Orlando native who loves watching movies. Her favorite genres include comedies, thrillers and sci-fi.
Click Here
to check out Ashley's Articles.
By: Ashley Bell | December 9th, 2022